Founder Focused, Investor Driven.
As Venture Capitalists, we invest in smart people solving difficult problems. Our mission is to generate world-class investment returns over the long term.
Wavelaunch is an investment VC firm backing the best founders and entrepreneurs who are just getting started; whether it's pre-seed, seed, or Series A.
— 5+ years. 140+ companies. 17 acquirers.
At Wavelaunch, we work closely with companies to help them get in the best shape possible before we pitch them to our investors. Our initial investment ranges from 500K-2 Million and ideal ownership is 7-12%.
We're not your typical VC.
Join Wavelaunch
investor group.
Get access to low-risk high-return investment opportunities. Our ROI generated is currently averaging at 7.2x for our early-stage investors. Wavelaunch also offers investment pooling facilities, pre-IPOs, and more.
Apply as Investor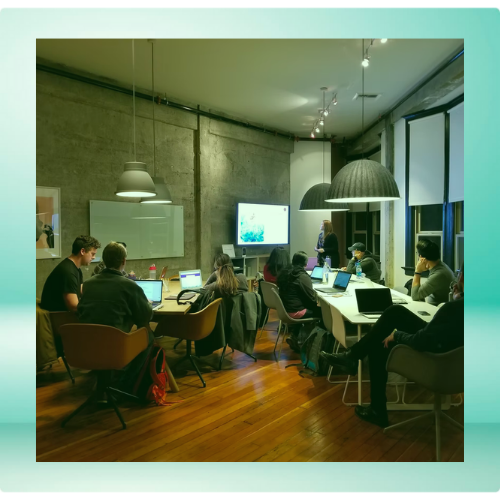 With hundreds of funded startups, the current combined valuation of our companies is $2.7 billion.
We're proud of our founders.
Wavelaunch has been with us since the beginning and has guided us through the often difficult process of raising capital. We have successfully raised new investment into the business thanks to their expertise and experience, and they have helped us through the subtleties of investment raising.
Skyler Joves, InfluenceBLU
The Wavelaunch's knowledge has been invaluable to us throughout our fundraising journey. We had the impression that the Wavelaunch team had our best interests at heart throughout the process, and that they were able to meet our deadlines in a timely and effective manner.
Avinav Nigam, IMMO Capital
Wavelaunch understands early-stage software startups and gets personally involved by offering direct management support in overcoming important early hurdles. They helped in opening doors for me using their extensive network. As a result, we were able to secure some early customers, which is a crucial asset for a firm.
Parichay Ghosh, Trading Giant